Welcome To SA Engineering Corporation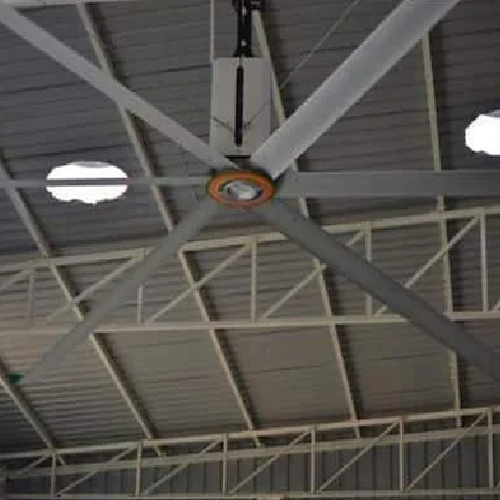 Which firm should you rely on when purchasing Jumbo Ceiling Fans in India? If the question is too difficult for you, we have the solution. With years of experience in the industry, S A Engineering Corporation has established itself as a reliable resource for locating the top Industrial Fans that suit your requirements. As one of the Best Jumbo Ceiling Fan Manufacturers In India, we keep the quality of these HVLS fans in mind and use premium materials to give you the best. Massive amounts of air are uniformly moved by these fans, improving air dispersion while using less energy and making less noise.
Top Jumbo Ceiling Fan Manufacturer in India
We use our expertise to provide top-notch items under the Luft Stromer brand. Each item that leaves our site is built with contemporary technology with features that guarantees their dependable operation under all circumstances. Our skilled experts check every step of the process precisely to leave zero chance of error. We are one of the Top 10 Jumbo Ceiling Fans Manufacturers In Mumbai, who double-check each fan's quality before giving it to the customer.
Benefits Of Our Jumbo Ceiling Fans:
Lowe the temperature by 4-5 degrees
Reduces electricity consumption is a large ceiling fan.
Extremely minimal operating and maintenance costs
Eliminate humidity from the food and cosmetics.
Offer consistent airflow
Call The Best Jumbo Ceiling Fans Exporter and Supplier in India
Are you interested in purchasing one of our Jumbo Ceiling Fans or Big Ceiling Fans? Allow our professionals to help. We are committed to providing outstanding quality at the most competitive pricing as one of the leading Jumbo Ceiling Fans Exporters and Suppliers in India. So, without giving it a second thought, contact us right away. To learn more, contact us.
Get a Quote