Welcome To SA Engineering Corporation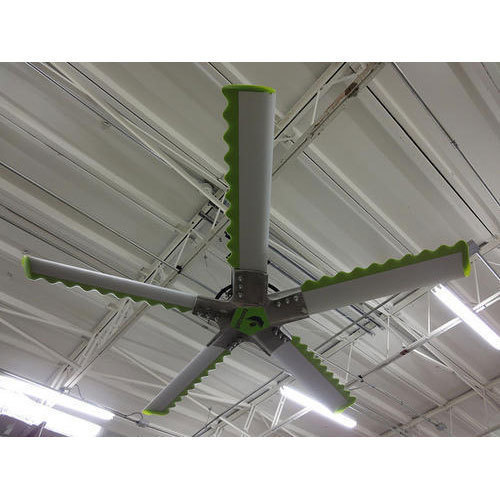 HVLS Gearless Fans can basically meet the cooling and ventilation needs of a processing workshop and compared them with the traditional cooling method. HVLS Gearless Fans Manufacturers i.e. S A Engineering Corporation delivering the HVLS Gearless Fans can not only play a role in cooling but also realize the airflow in the workshop environment, which can reduce the temperature of the entire space.
Pros of HVLS Gearless Fans
One important advantage of HVLS Gearless Fans is that there is no need to lay many added lines, which solves the problem of electrical safety in summer and autumn. HVLS Gearless Fans suppliers make sure that the fans can increase your thermostat setting while remaining equally comfortable by using fans to help with climate control. Employees feel cooler when HLVS fans create airflow because convective and evaporative cooling is aided, not because the air temperature is any colder. Cooling indoor environments for human comfort is normally the goal, and we can achieve that goal in more ways than just turning down the thermostat. We have a customized High Volume Low Speed Fans range to meet your demands.
HVLS Gearless Fans – A Boon for workplaces
Uncomfortable temperatures in your workplace can lead to alarmingly high rates of employee inefficiency. Temperature rises, according to research, can have a significant influence on worker productivity and accuracy rates. HVLS Gearless fans are installed supplied by HVLS Gearless Fans exporters in the ceiling of your business, eliminating the need for larger, bulkier warehouse fans as well as additional trip hazards such as extension wires. We also offer our Pole Mounted HVLS Fans at market-leading prices. Your staff will be free to move about in a safer atmosphere instead of worrying about where to position a fan or how to navigate around one as they work.
Reasons for choosing HVLS Gearless Fans
Improving comfort levels: With its 7500 m³/min wind quantity, our commercial high-volume, low-speed fans is the quite effective HVLS Gearless Fans in India for commercial spaces. The circulating air is gentle and can make customers feel comfortable and improve your employees' health.

Reduce cost consumption: With 0.36kw fan power, the HVLS Gearless Fans are a cost-effective solution that could help your commercial facility keep cooling bills under control.
Product Details:
| | |
| --- | --- |
| Fan Speed | 55 to 75 rpm |
| Phase | 3 Phase |
| Number of Blades | 5 |
| Power Type | DC |
| Material | Iron |
| Volume to be ventilated | 3,50,000 cfm |
| Noise Level | 43 dB |
We are engaged into manufacturing of BLDC, HVLS, High speed low speed gearless fans for Industrial and commercial needs covering large space and having high efficiency.
Get a Quote